About Bond Timber
Bond Timber are a family business, that has grown from its agricultural roots to become one of the leading timber processors and suppliers in the South West, with its programme of investment in the latest technology, extensive training of its people and a commitment to customer service excellence.
William Hermon Bond (pictured below with his South Devon Cattle in 1930), was a tenant of Port Eliot Estate. His farm expanded from around 30 acres supplemented by a local milk round until the family were able to move to nearby Trerulefoot in 1942 to a larger 140 acre farm. William could see that the rapid improvement in yields were going to cause over-procution and told his 3 sons, Jim, Hermon and Martin that they would "farm themselves out of business". This piece of advice would lead the Bond Family to become "serial diversifiers" for the next 60 years with a variety of businesses. The Bond Family knew that diversification was the way forward and this started in the 1930's when the bead and breakfast and caravan site began. William later joined forces with his 3 sons in 1957, where WH Bond and Sons was created. Click here for the main WH Bond & Sons website.
The family's first venture was to create and own St Mellion Golf and Country Club, which they opened in 1976. This sparked their passion for civil engineering, and in 1989 the Bond family teamed up with Jack Nicklaus to build the first Jack Nicklaus golf course in the UK.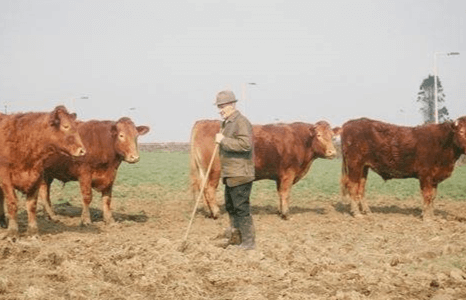 In 2003, WH Bond acquired Bake Sawmill as part of the land at Trerulefoot. The family decided to take over the company and re-brand as Bond Timber. This expanded and in 2010 brand new offices and the Bond Timber Retail Shop was born. In 2015, a new drying shed was built which enabled the business to almost double storage facilities on-site. This was followed by the installation of a new Vascol Aqua 'Vac Vac' treatment vessel and an additional high pressure tanalith e treatment vessel. In 2015, Bond Timber won the Treated Wood Trader of the Year and Rural Business of the Year for the whole company. In 2016, Bond Timber went on to win Wood Protection Awards for Wood Preservation of the Year and Award for Quality of Excellence. In 2017 Bond Timber went through a logo rebrand and launched a new online retail shop. In 2018 at the Wood Protection Awards Bond Timber won the Excellence in Marketing Award followed by the WPA Benchmark Quality Excellence Award in 2019. In 2020 Bond Timber were finalists at the WPA Awards. In 2021 we invested in our online shop software and won Treated Wood Trader of the Year at the Wood Protection Association Awards. We also achieved ISO 14001:2008 accreditation. 2022 saw the installation of 100kwa solar panels to the Sawmill buildings. The company now consists of Timber sales, Engineering & Equipment Sales & Bespoke Contracts. On top of this, the family currently farm 2000 acres across South East Cornwall and employ over 60 direct and indirect personnel throughout their various departments. The site has continued to expand, the treatment business has been developed further and seen huge growth in demand for highway's treatment. In striving to offer the best customer service, the business has recently invested in an ecommerce website, digital delivery app and a web-based development app for trade customers. 2023 has already brought 20 years of Bond Timber, with many more exciting opportunities on the horizon for the business. We give a huge thank you to all our customers and suppliers for supporting us so far on this incredible journey.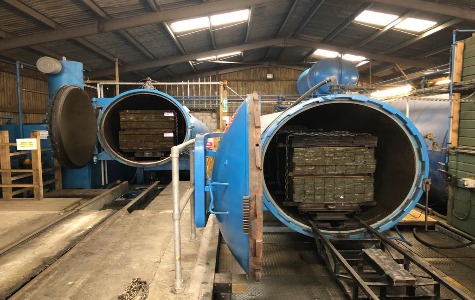 Mission Statement
"We supply a wide range of timber and timber products, as well as carry out onsite preservative treatment, for both trade customers and the general public throughout the South West of England. The satisfaction of all of our customers is key to our business and we work hard to stand out from the competition. We achieve this by having friendly, knowledgeable staff that can provide the service for both day to day requirements and also our huge range of specialist products".